LIVE: ASDA Equal Pay Day as it happened
Monday 6th November is ASDA Equal Pay Day!

That means that, from today, ASDA workers in stores, who are mainly women, effectively start working "for free" when compared to their colleagues in distribution, who are mainly men.
GMB members and reps in stores across the country are campaigning today to raise awareness of our campaign for equal pay in ASDA.
Follow the live blog below for updates, and if you're an ASDA worker campaigning for equal pay in ASDA, send your photos and videos to communications@gmb.org.uk
16:26 A big (and bright!) showing at ASDA Cramlington
Posted on: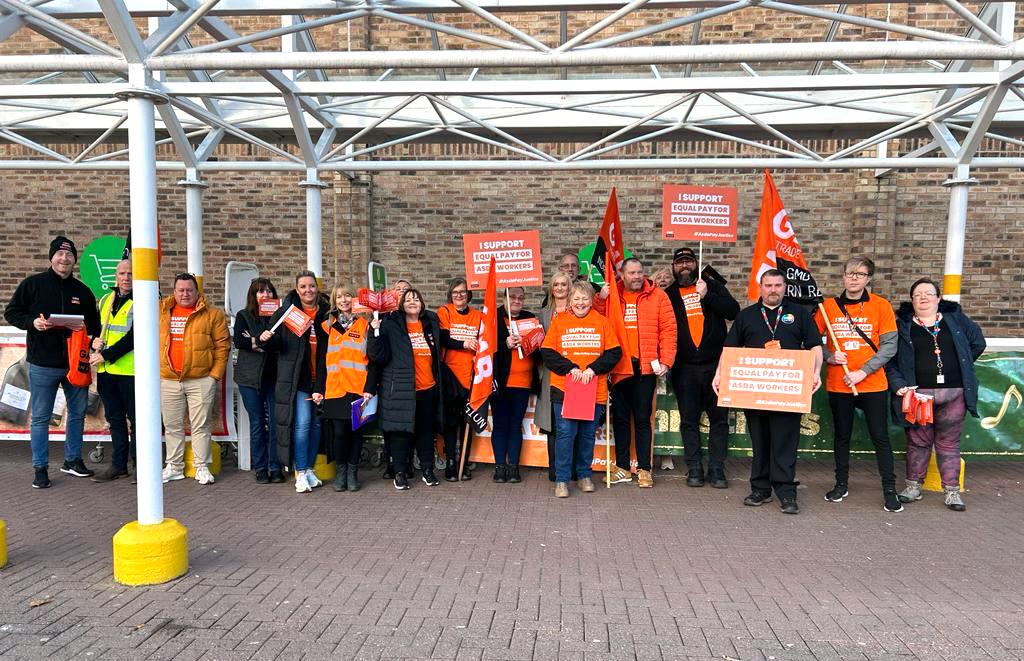 15:51 ASDA Colindale
Posted on:
Don't assume that everyone in your store is part of the equal pay claim.

Paul, a GMB rep in our ASDA Colindale store, helped Nita sign up today.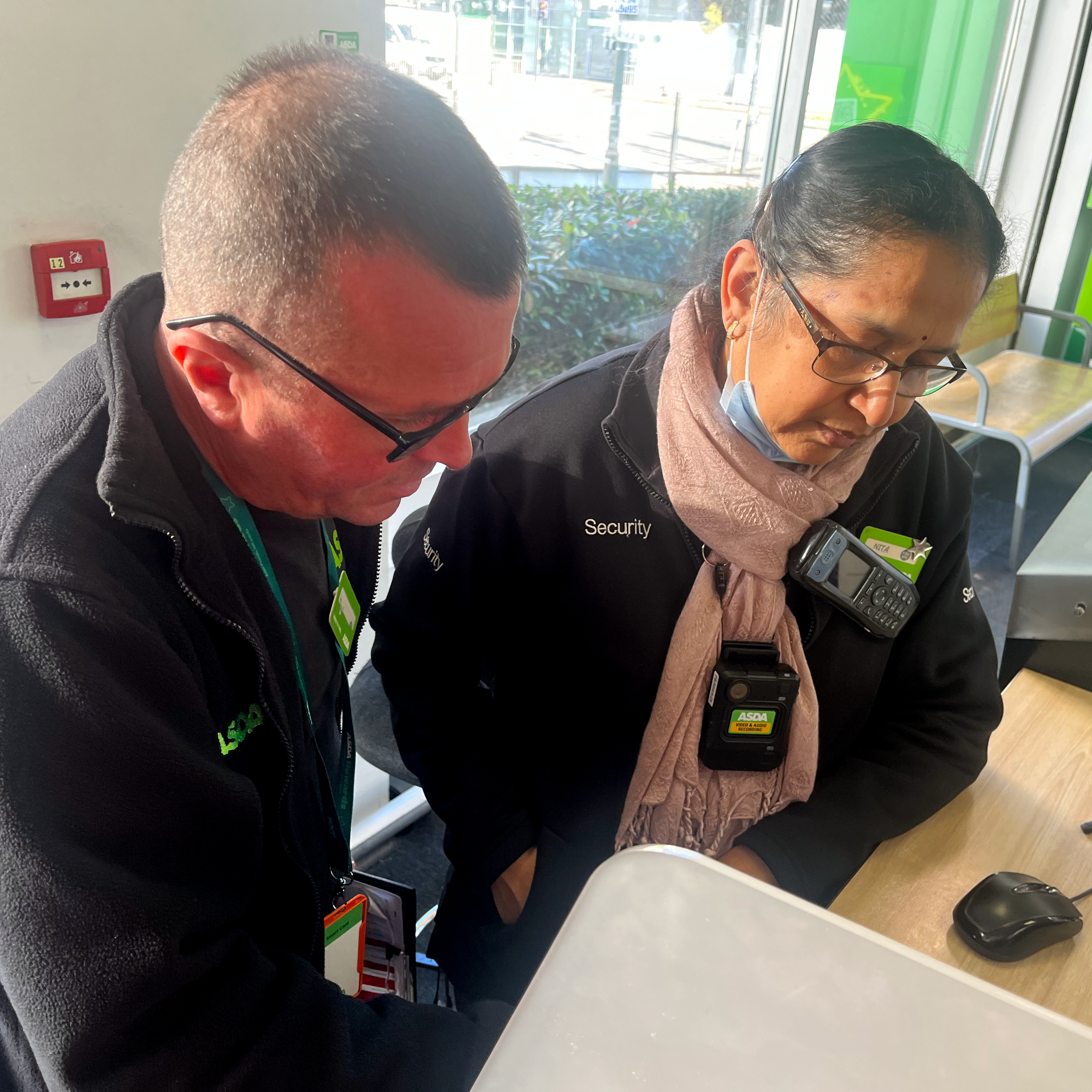 Shehnaz has been an ASDA worker for 37 years. She's proudly wearing her wristband that shows she's part of the campaign for pay justice.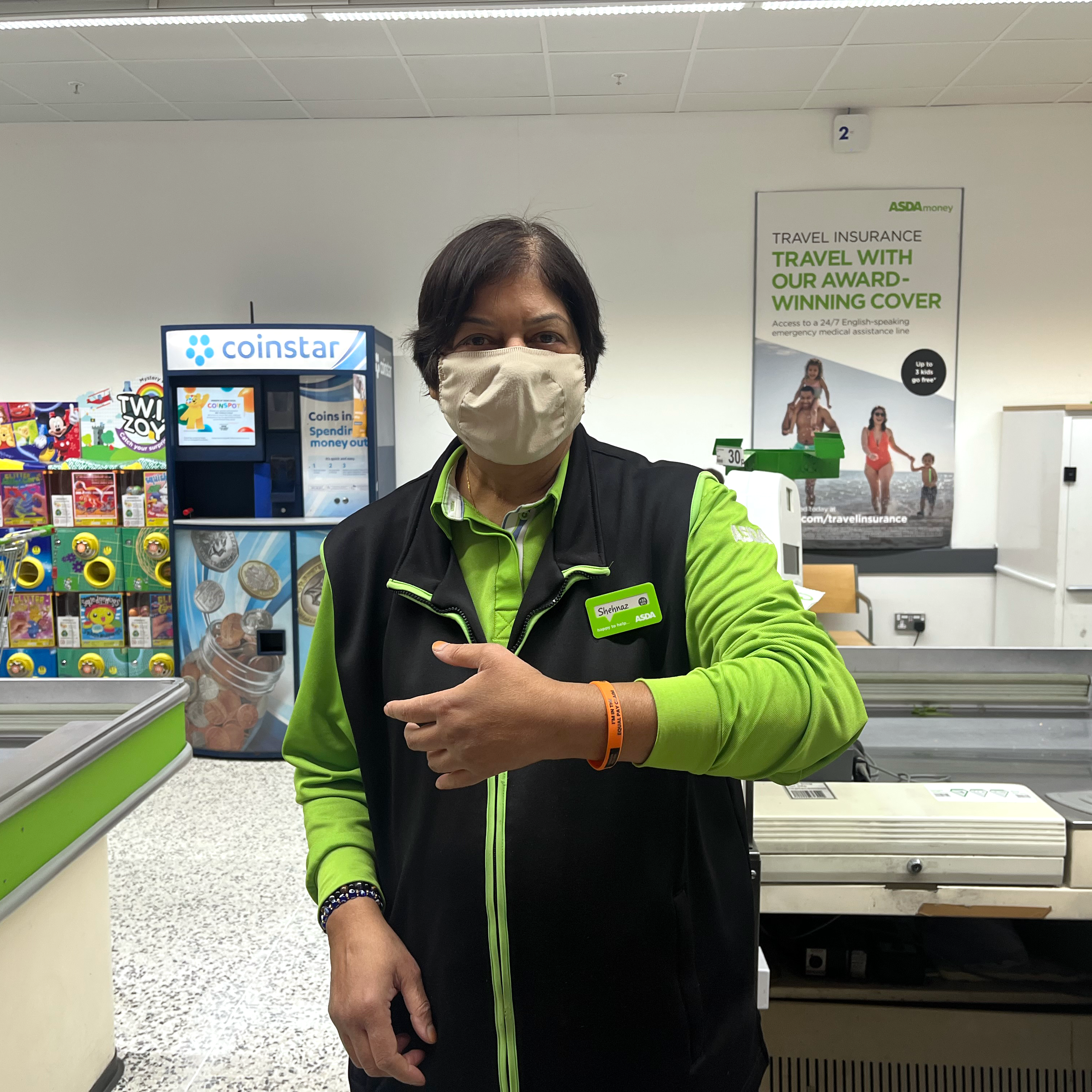 Paul and Paula in the Colindale store were joined today by Rhea from GMB's Women's Campaign Unit.
Equal pay is a priority issue for GMB, and thousands of GMB members are taking on their employers to win pay justice – whether that's in ASDA, in local government, or anywhere else!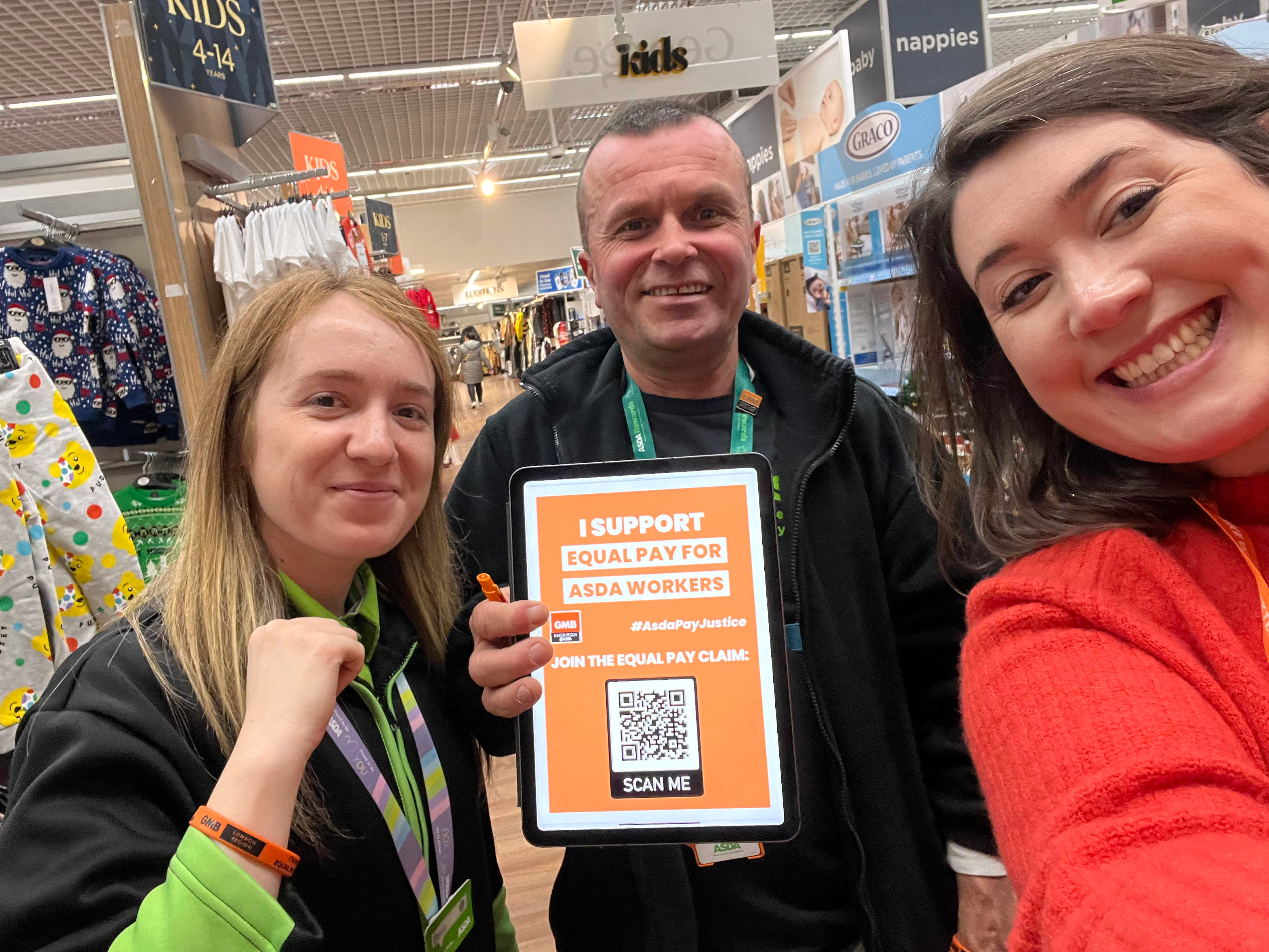 14:57 Woking
Posted on:
Approximately 50,000 current and former ASDA workers are suing the company for equal pay. Next September's landmark legal hearing will be key if ASDA's workers are to win pay justice.

GMB members in Woking are making sure their colleagues are signed up to the union and that they have a claim for equal pay.

If you work in ASDA and haven't yet submitted your claim, you can do so online here: Click to claim for equal pay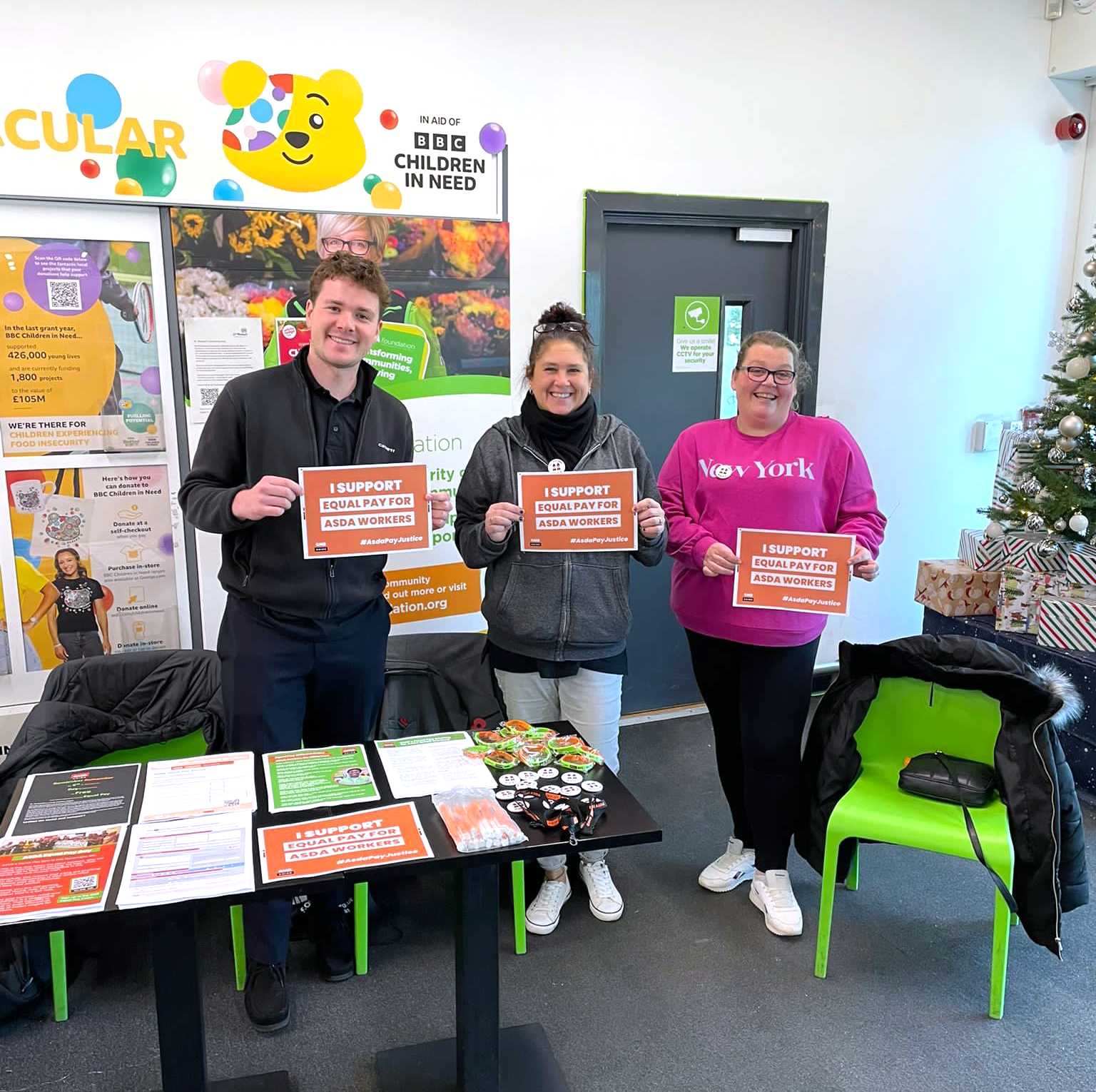 14:20 More from Glasgow!
Posted on:
A brilliant turnout, a festive singalong, and a serious message for ASDA: time to pay up!
13:59 Brighton Hollingbury
Posted on:
More ASDA workers joining GMB and joining the fight for equal pay down in the Brighton Hollingbury store!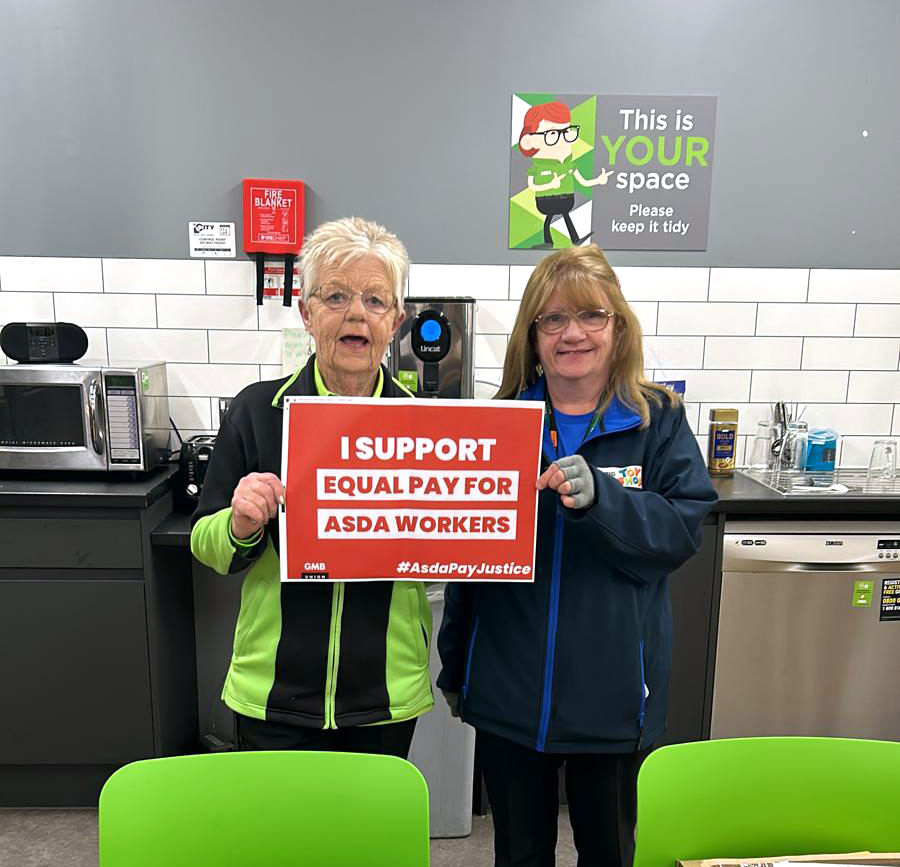 13:08 Glasgow Govan
Posted on:
GMB rep Mary is leading the calls for equal pay outside the ASDA store in Glasgow Govan.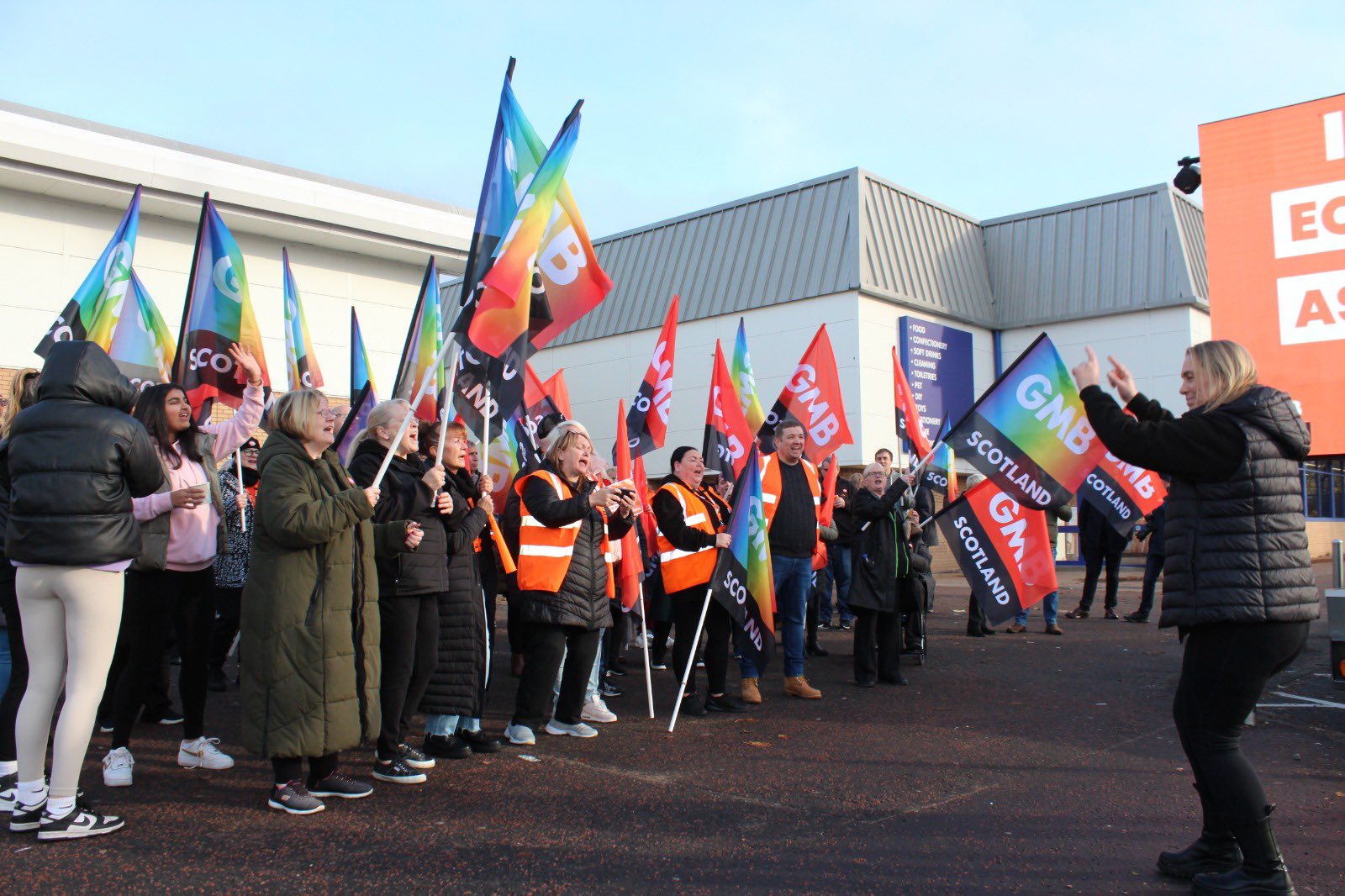 Hopefully the sign is big enough that ASDA get the message...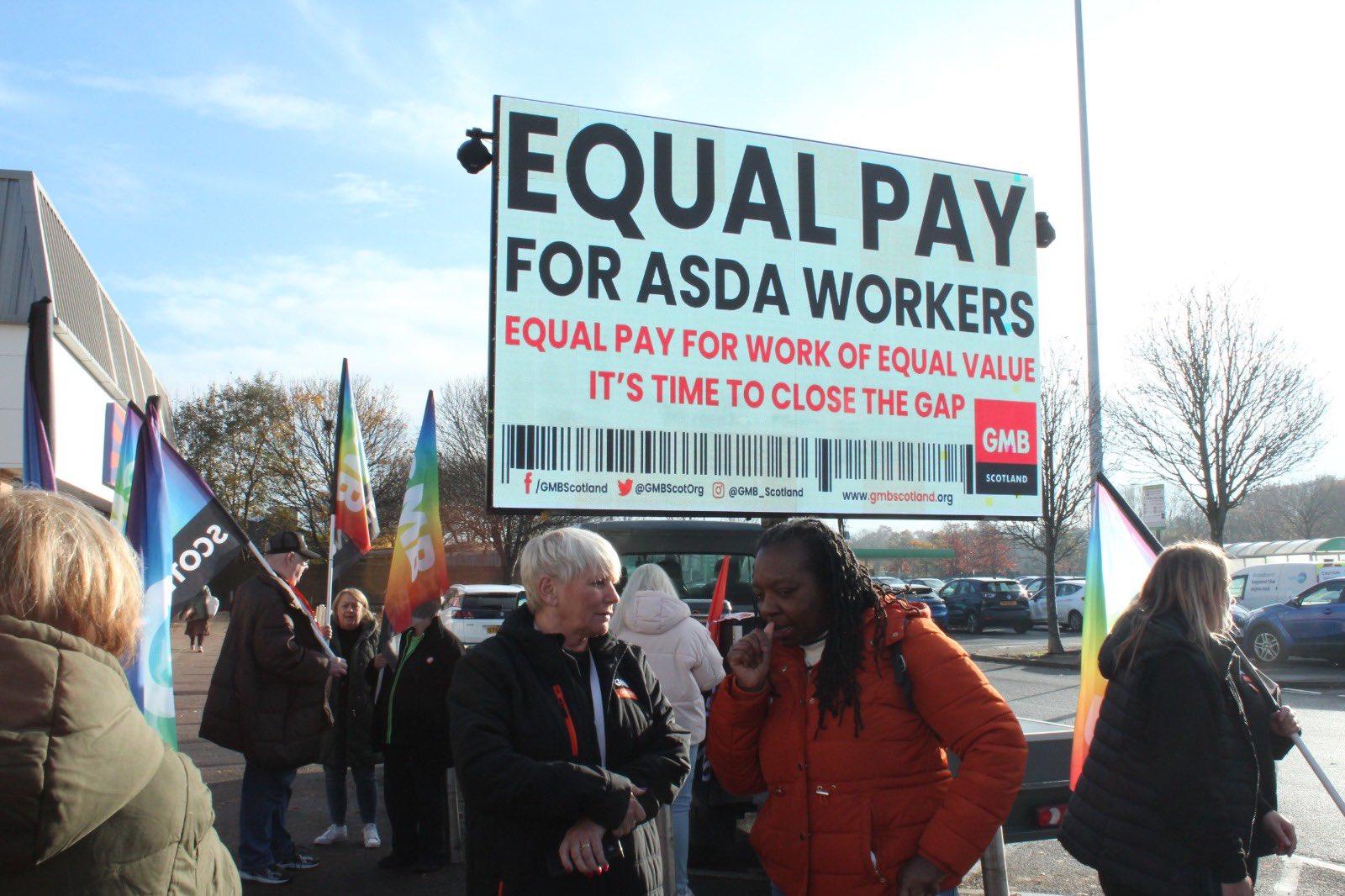 12:31 A Protest for Pay Justice in Pudsey
Posted on: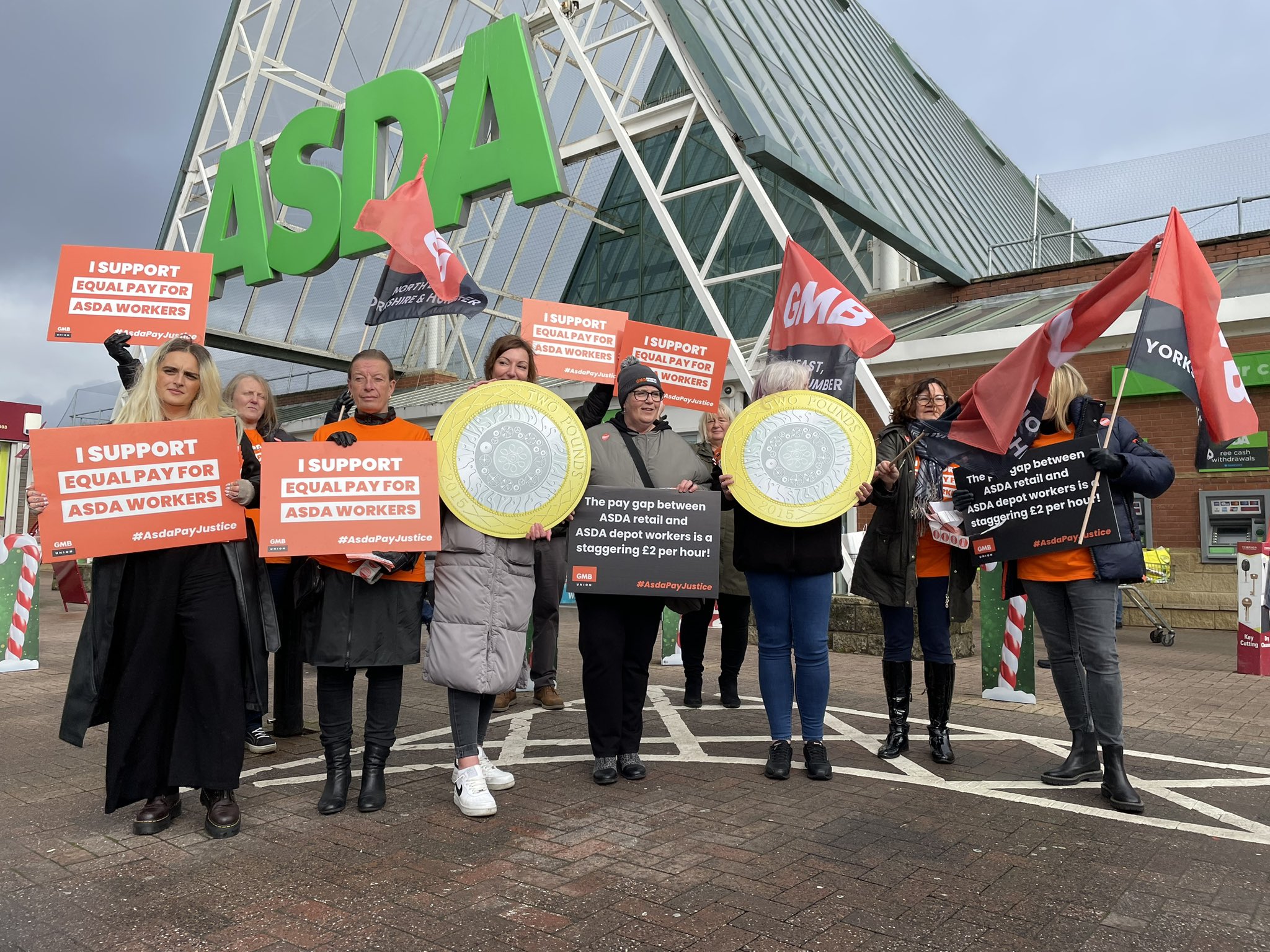 12:20 ASDA Pay Justice in Pillgwenlly!
Posted on: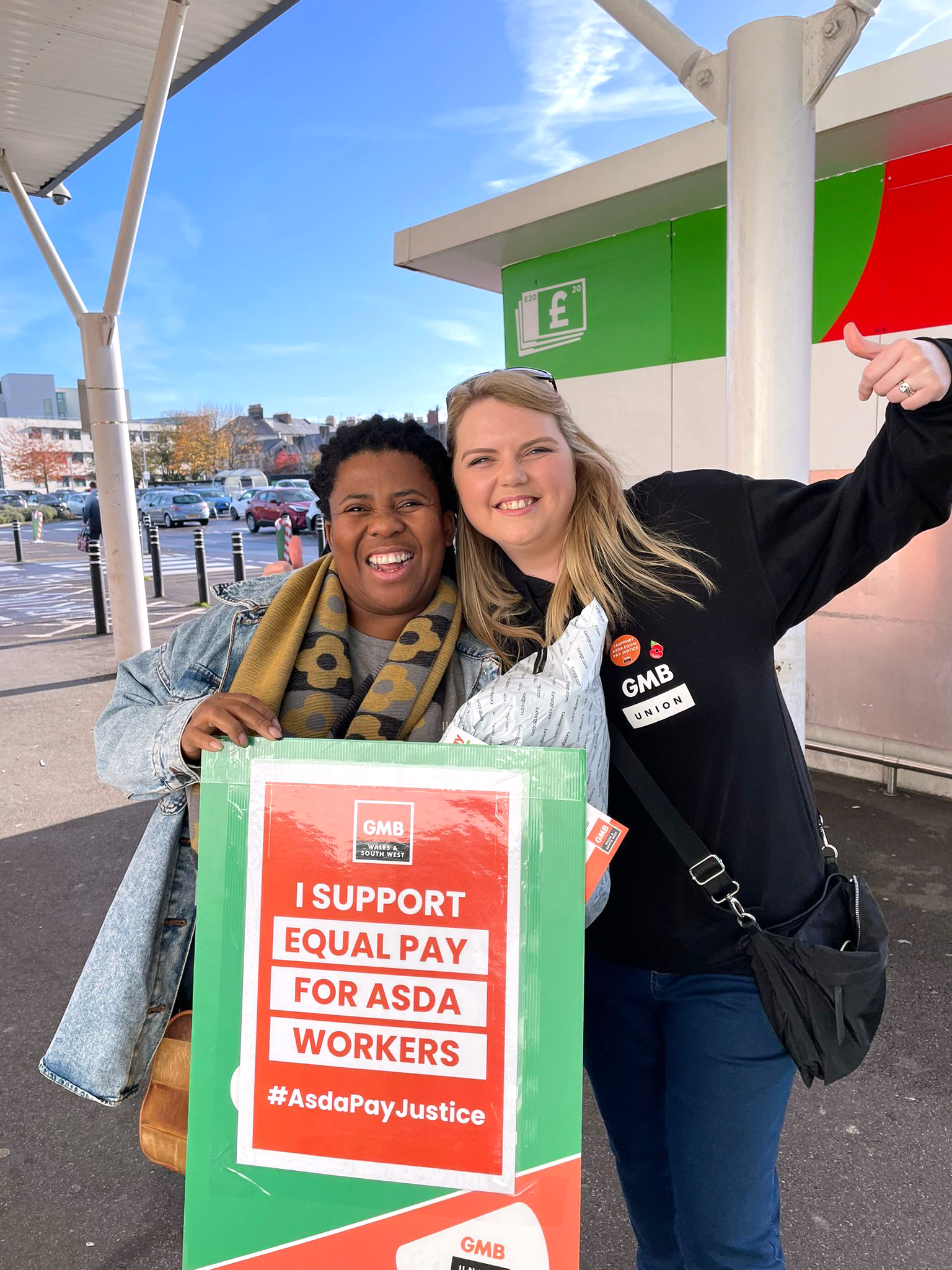 12:12 ASDA Eastbourne
Posted on:
Did you know?

Women retail workers at ASDA make £2 less per hour than their male counterparts working in distribution.

Workers in the ASDA store in Eastbourne want equal pay!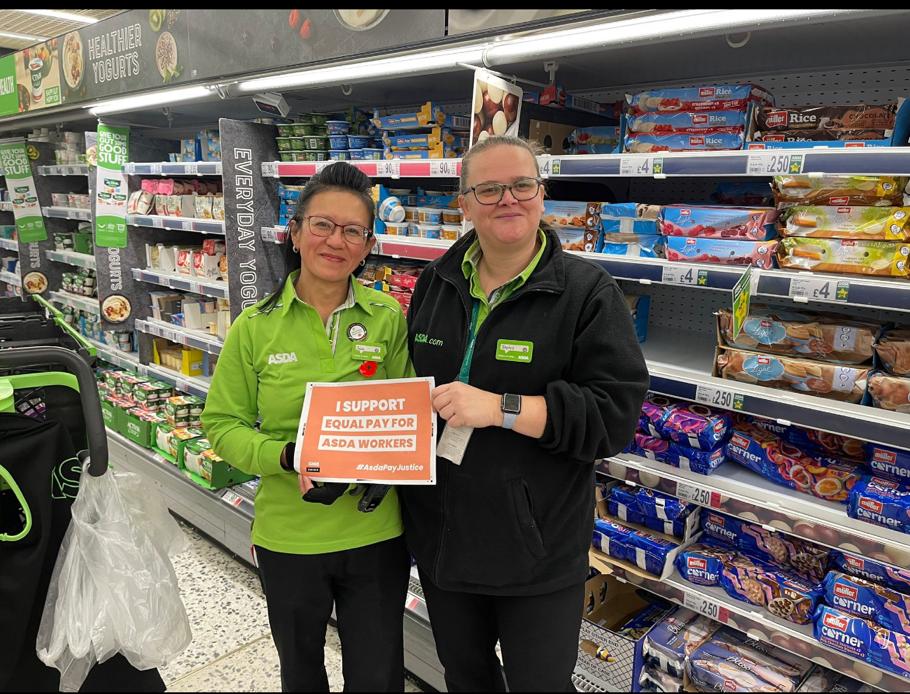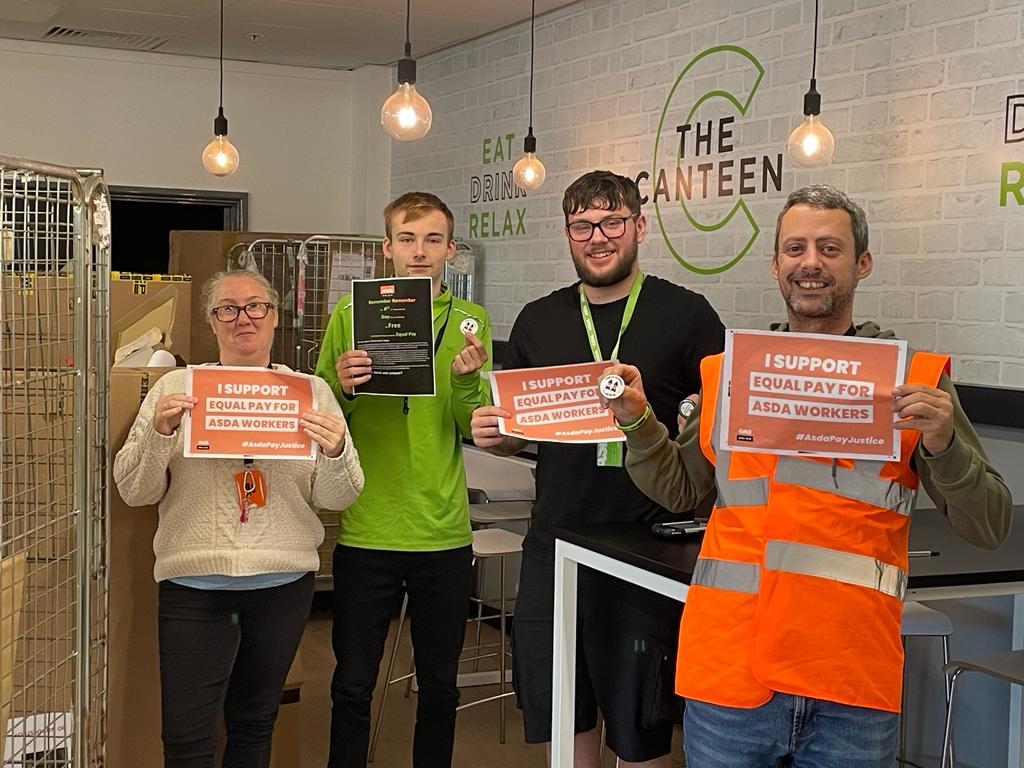 12:00 ASDA Stockton Equal Pay Demo!
Posted on:
What do we want? Equal Pay!
When do we want it? Yesterday!
11:52 GMB members in ASDA Kendal want pay justice
Posted on: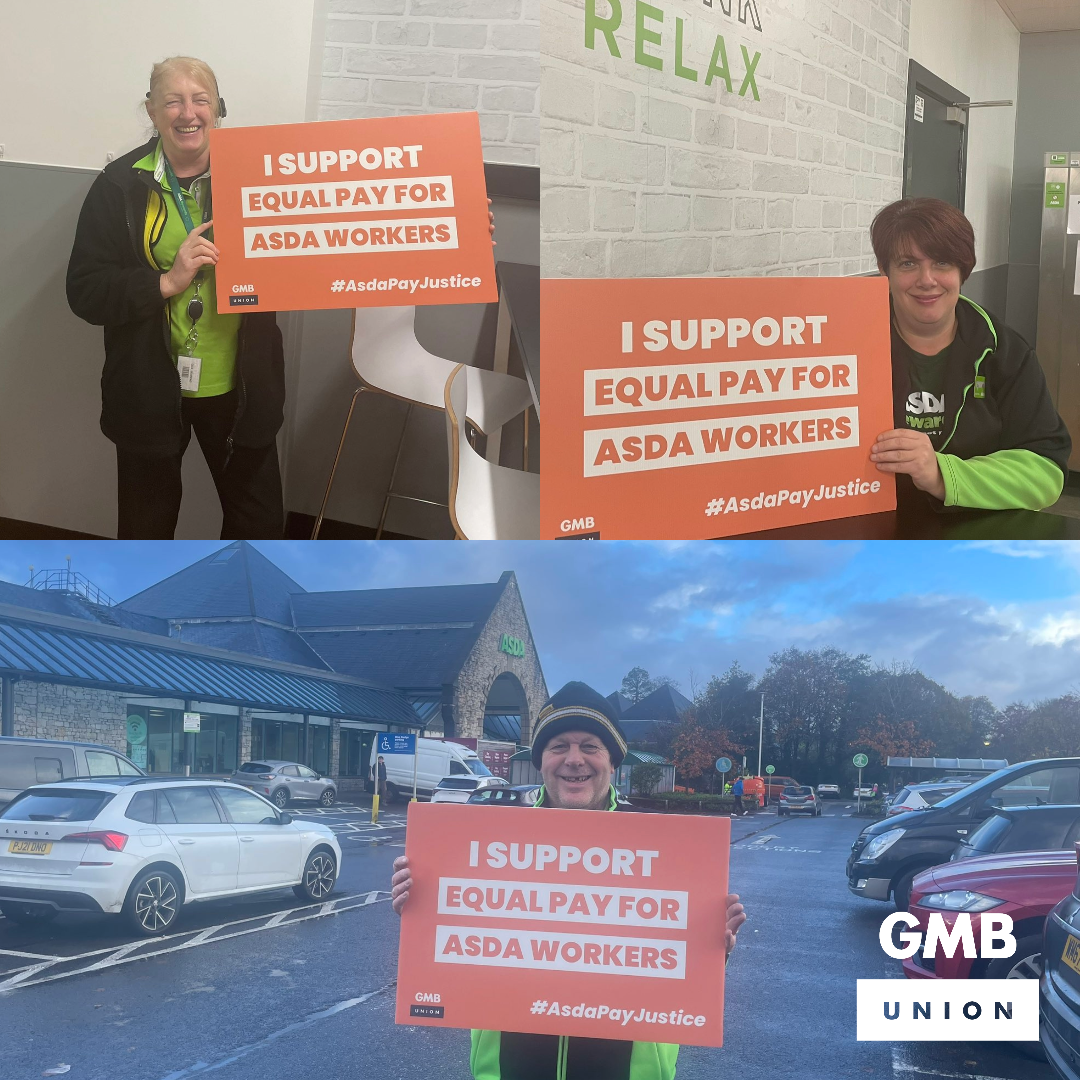 11:35 ASDA Charlton
Posted on: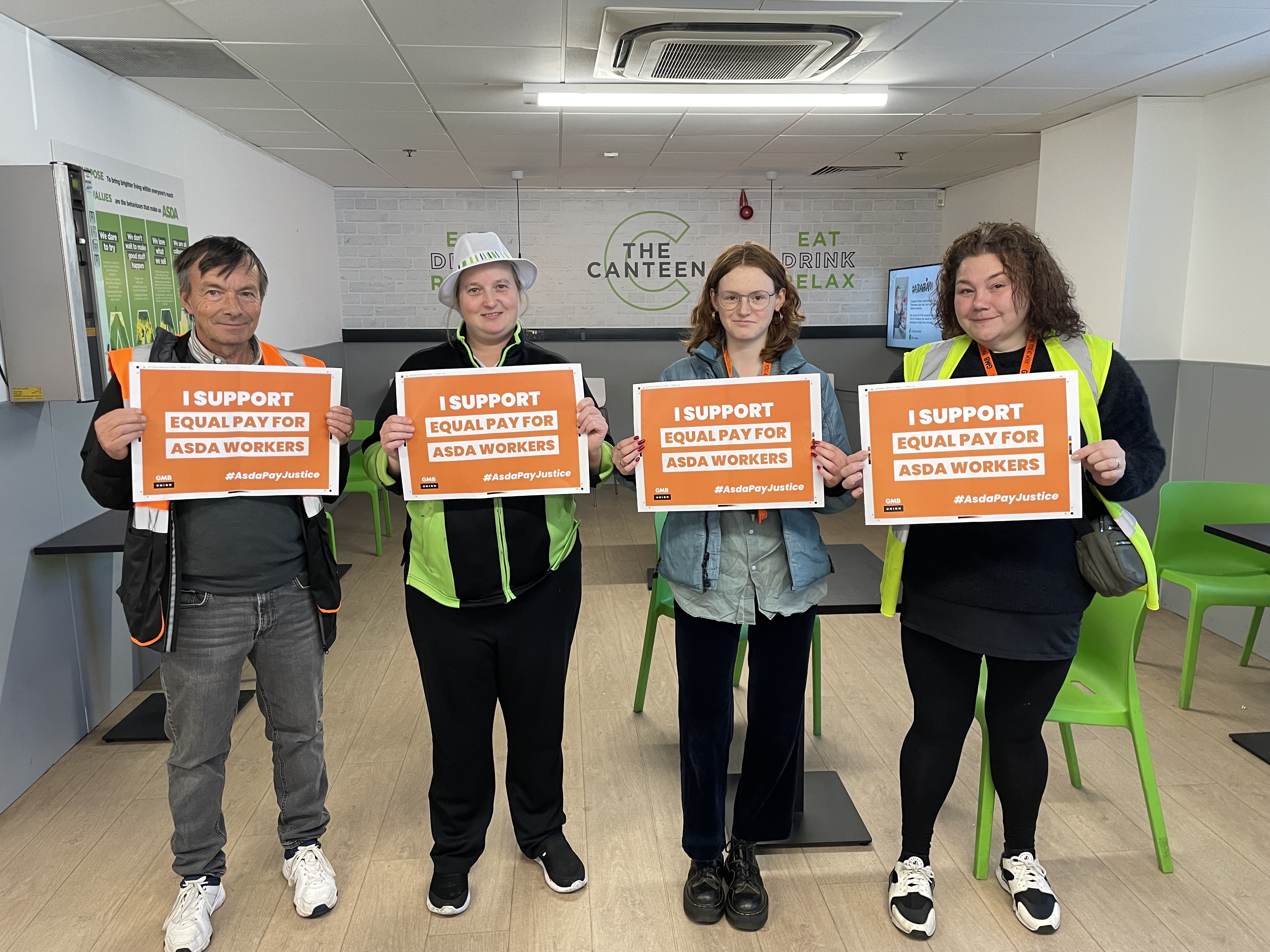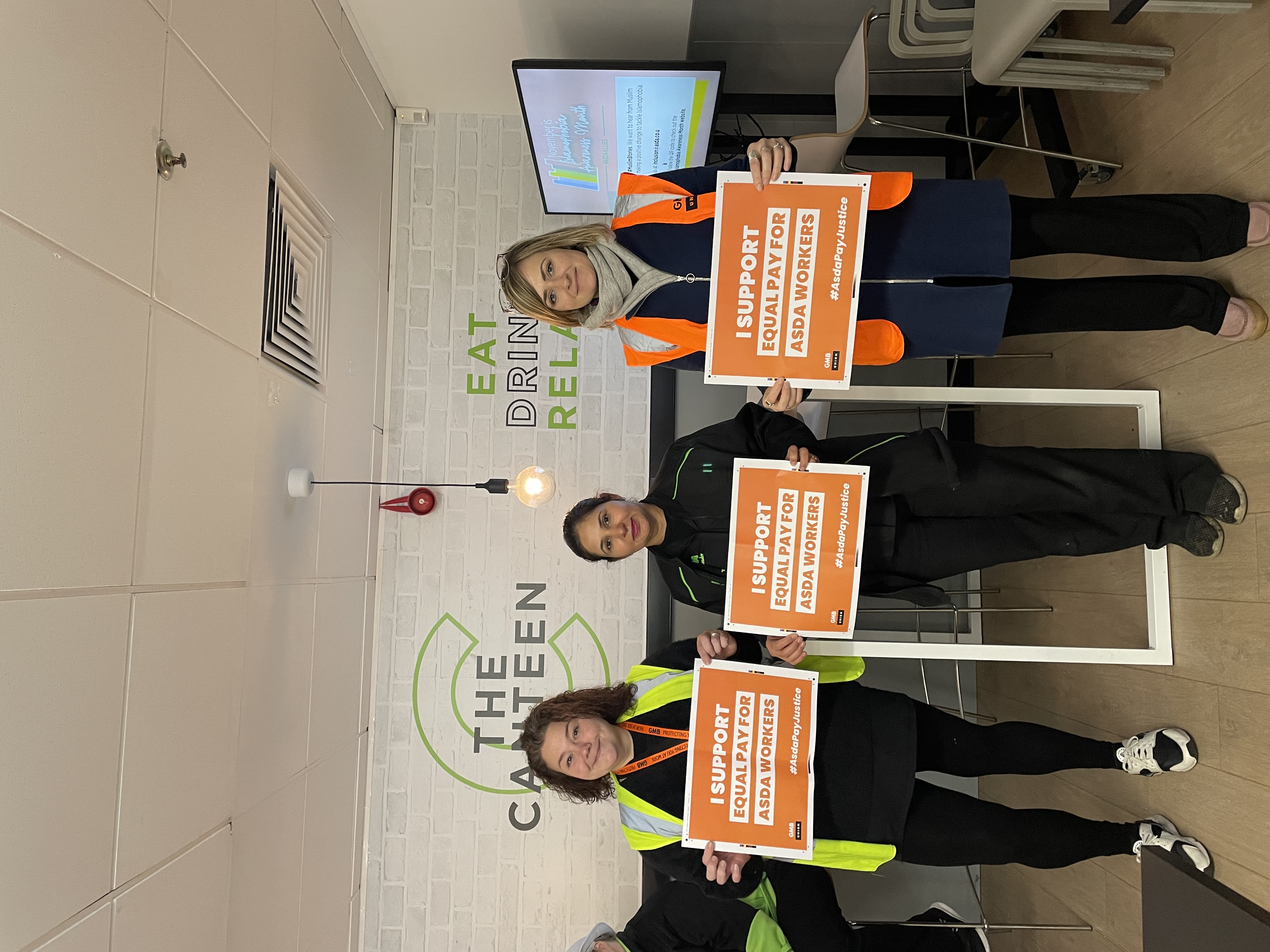 11:22 A message from GMB General Secretary Gary Smith
Posted on:
Today is ASDA Equal Pay Day. #ASDAPayJustice

From today, the mostly female staff in stores effectively start working for free, relative to their mostly male colleagues in depots.

If @ASDA can find the money for Michael Bublé, they can find the money to pay GMB members properly. pic.twitter.com/tfs1OFXKEh

— Gary Smith (@GMBGarySmith) November 6, 2023
10:26 Vijaya and Sonal at ASDA Colindale
Posted on:
Between them, Vijaya and Sonal have 40 years' experience working for ASDA at the Colindale store in London.

Today they're supporting the campaign for equal pay for ASDA workers.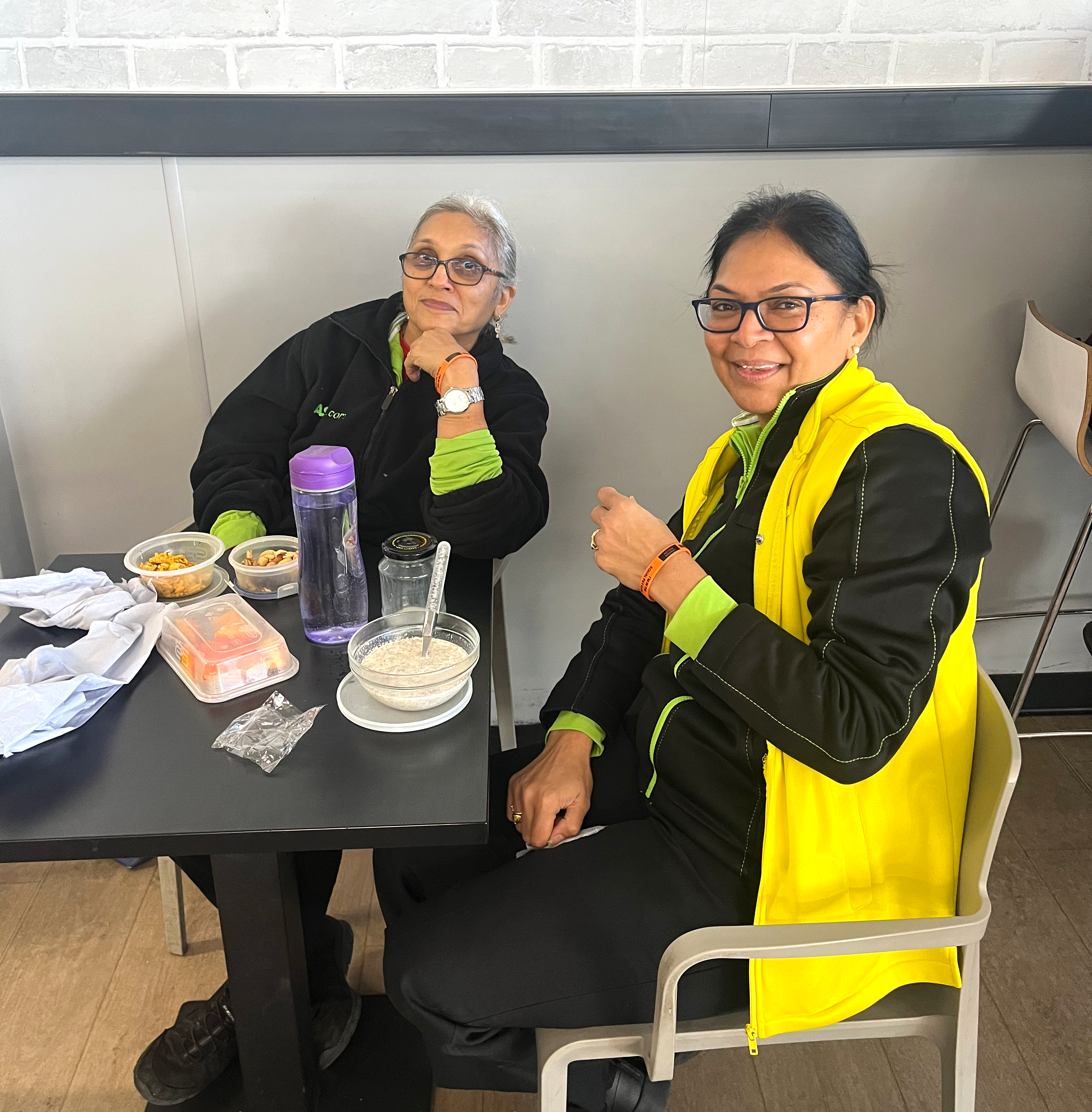 06:48 Good morning from ASDA St Leonard's!
Posted on:
Good morning and welcome to the GMB live blog of ASDA Equal Pay Day!
Thanks to the night crew at ASDA St. Leonard's in Hastings for sending in this photo as we kick off our ASDA Equal Pay Day campaigning.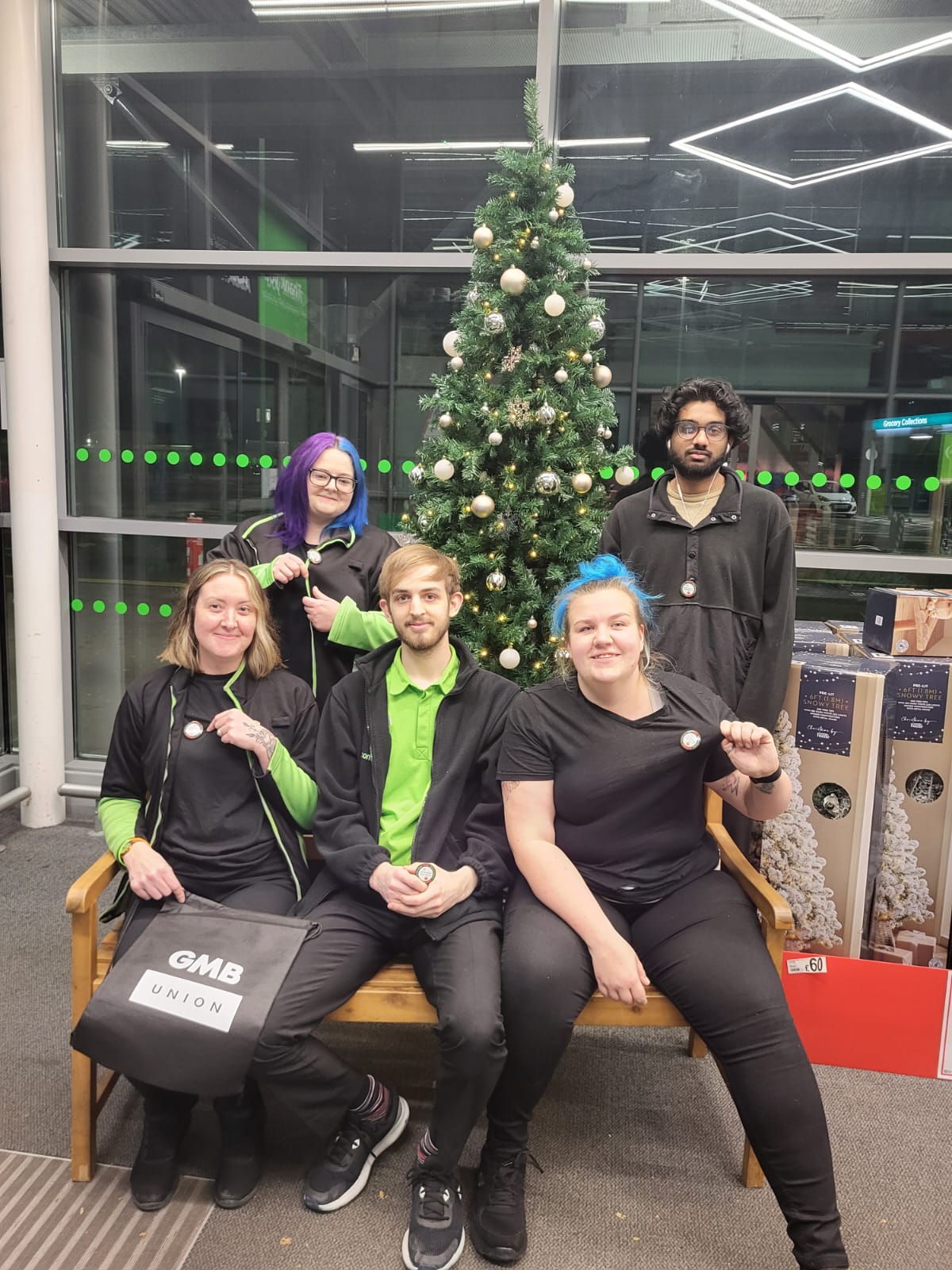 If you're supporting the ASDA Equal Pay Day campaign in your store today, sent your pictures, videos, messages to communications@gmb.org.uk and we'll feature them here!