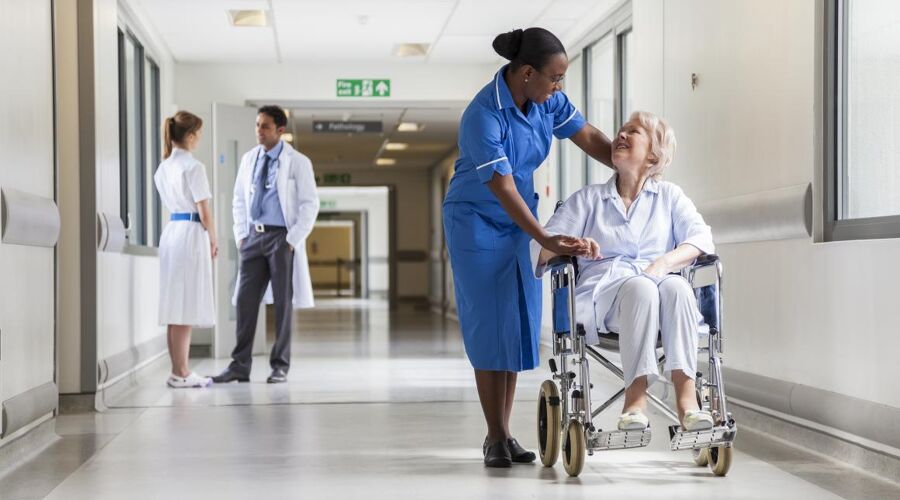 Driver concerns over cleaning potentially contaminated vehicle without protection dismissed as 'fake news' by management
GMB members working in the NHS say they are being exposed to coronavirus patients but that they have not yet been provided with advice, training, protective clothing or hand sanitisers by NHS trusts.
Non-emergency patient transport drivers working for HATS group  - covering Croydon NHS, St George's NHS and Kingston NHS -  report they were asked to drive a vehicle potentially contaminated with COVID-19.
Their concerns over the infection risk were dismissed by management as 'fake news', the workers say.
Meanwhile a hospital ancillary worker, at Epsom and St Helier trust, is now being tested for COVID-19 after unwittingly moving an infected patient. He was not told that the patient tested positive for the virus.
Helen O'Connor, GMB Organiser, said:
'Hospitals are going to be the focal point for those with coronavirus, so our members are most at risk of becoming infected.
"The reports we are getting from members are unbelievable.
"GMB Union is pushing hard to ensure NHS workers outsourced to contractors like Mitie and HATs group are getting the support and the resources they need to protect themselves - and don't unwittingly spread the virus both inside and outside the hospital.
"We want all hospital staff to feel confident in supporting patients with the virus  - but they must be provided with the training and specialist PPE they need to protect themselves, patients and the public.
"The anger amongst our NHS members is growing and they are calling for immediate action and resources to deal with the risks they face or they will not come into work."
Member requiring help?
Click to contact your local GMB Region
info@gmb.org.uk