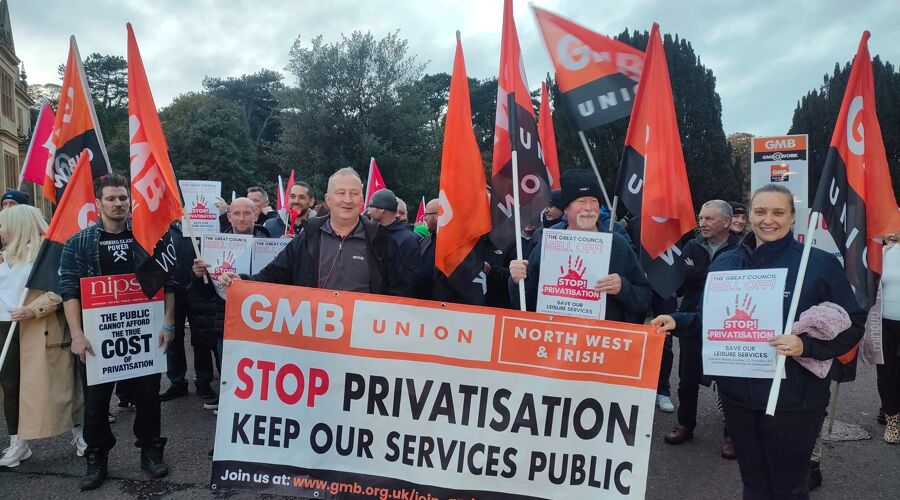 Workers, unions and members of the public staged a mass protest in opposition to outsourcing of leisure services at Ards & North Down District Council 
Dozens joined the demonstration at Bangor Castle over the decision of Ards & North Down District Council to hand over leisure services to the private management company Serco.  
GMB, Nipsa and Unite unions have warned a similar scheme in Belfast City Council where leisure services have been outsourced has led to a huge hike to user charges and attacks on workers' rights.  
Ards and North Down: Union warns against outsourcing leisure services https://t.co/isrJrBcBQf

— BBC News (UK) (@BBCNews) October 25, 2023
Alan Perry, GMB Senior Organiser, said:
"There's a lot of anger, there's a lot of anxiety, there's a lot of uncertainty around what may happen, and our members are clearly asking for a definite position from the council as soon as possible.

"We believe leisure services should be kept in-house."
"We are totally opposed to any outsourcing.
"We believe council employees are the best placed to run their facilities, and we would not entertain outsourcing of any kind. "
Member requiring help?
Click to contact your local GMB Region
info@gmb.org.uk