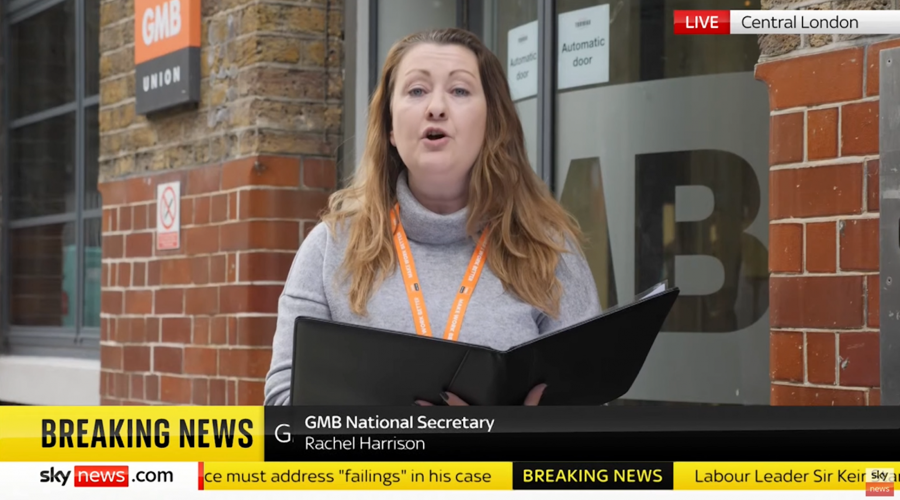 More than 10,000 GMB Ambulance workers will stage four more national strike days, the union announced today.
Paramedics, Emergency Care Assistants, call handlers and other staff are now set to walk out on 6 February, 20 February, 6 March and 20 March.
The following trusts will be affected:
South West Ambulance Service
South East Coast Ambulance Service
North West Ambulance Service
South Central Ambulance Service
North East Ambulance Service
East Midlands Ambulance Service
Welsh Ambulance Service
Yorkshire Ambulance Service
In addition, workers at West Midlands ambulance service will strike on January 23, with GMB members at North West Ambulance Service will strike on January 24.
Rachel Harrison, GMB National Secretary, said:
"GMB's ambulance workers are angry. In their own words 'they are done'.
"Our message to the Government is clear - talk pay now.
"Ministers have made things worse by demonising the ambulance workers who provided life and limb cover on strike days - playing political games with their scaremongering.
"The only way to solve this dispute is a proper pay offer.
"But it seems the cold, dead hands of the Number 10 and 11 Downing Street are stopping this from happening.
"In the face of government inaction, we are left with no choice but industrial action.
"GMB ambulance workers are determined, they're not going to back down.
"It's up for this Government to get serious on pay. We are waiting."
Member requiring help?
Click to contact your local GMB Region
info@gmb.org.uk